Thanksgiving Week Church Office Hour
The office will be closed on Wednesday and Thursday for Thanksgiving but if you call and press 2 you can leave a voice mail for me.
770-474-4484 ext 2
Men's meeting Thursday Nights
The Men's meeting will be Thursday nights at 6:30 in the CAB. In person and Online
If you are not able to meet in person the online number is 667-770-1475 with code172503#.This number and code are the same for the Family Value Sunday School Class.
We look forward to seeing everyone at the meeting.
Men's Ministry Team
​First Baptist Church of Stockbridge
4566 N. Henry Blvd
Stockbridge, GA 30281
770-474-4484
Sunday Services 11-21-2021
I pray all is well. Please the sermon for Sunday November 21st will be:
LORD, I Thank You!
1 Thessalonians 5:16-18, Psalms 95:1-3.
Sunday Evening Sermon Title will be:
Jesus is the Resurrection and Life
John 11:38-44
As we celebrate Thanksgiving Season, May we pause and reflect on All the great things the LORD has done for us and the Salvation we have in our LORD and Savior Jesus Chris
Sunday Services 11-14-2021
It is my prayer that all is well. Please the sermon for Sunday November 14 will be:
Blessed is the Nation whose God is the LORD
Joshua 7:6-12/ Psalms 33:12
Sunday Evening sermon Title is
Jesus is the Resurrection and Life
John 11:38-44
As we Celebrate Veterans Day in our Country. It is our prayer that the Good LORD will bless All Veterans and their Family and Bless the United States of American.
Pastor Emmanuel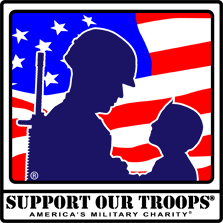 Oct 9, 2020
Opportunities to Worship
New times Start Nov. 1st
Sunday School 9:15 to 10:15
Worship 10:45 to 11:15
Pastor's message
11:15—11:45
Sunday night 6:00
Wednesday Night 6:30
Bible Study , RA's and GA's
Youth: every Friday night at 6:00 (13 years old and older)
Blessings and much love,
Donna Brooks